I betcha my friends dem tiyad a me tellin' dem stop stressin' 'bout guvment' dem and come try hard work overseas. Yes, that was written in semi-Bahamianese. But my mind literally sounds that way before I convert over to the Queen's English or Americanized English.
This is going to be a long read, but maybe it will help someone out there get a better idea of working abroad.
First, you have to overcome the mindset that home is the only place you can work. Home home is and will always be Abaco. Nassau is also home. Kansas is home away from home. Whatever that box that you've put yourself in, you have to first see beyond and believe that it is quite possible for your talent, skills and knowledge to be of value to others outside your realm of comfort.
Next comes the job search. I work in education and there are lots of jobs in this field. If you have a degree, speak English (and possibly another language) and have at least 2 years of full-time experience, you're good to go. There are so many job websites out there; some free and some require a paid membership for access to their job listings.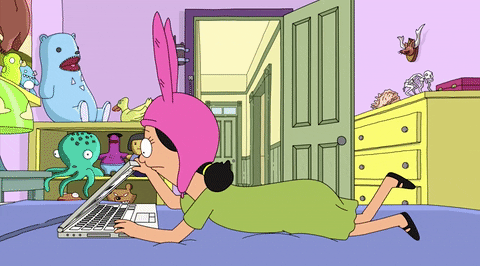 LinkedIn, Job Seeker, Monster.com, Zip Recruiter are some of the free ones. Specifically, if you are looking to work in education, TIE, TES, Joy Jobs, Search Associates, ISS, Teach Away, are but a few you can choose from.
Maybe you don't have an education related degree but you still want to work abroad. Well, there are lots of teaching English jobs that'll accept you so long as English is your first language and you have a bachelor's degree, doesn't matter what it's in. If this is the case, it'd be good to get a TESOL certification. TESOL – teaching english to speakers of other languages.
Maybe working in education isn't your cup of tea but you still want that work abroad. Is the company you work for an international company that has locations outside of your home country? Consider a job search within the company and get transferred.
If you do freelance work or the work that you do doesn't require a specific location, consider joining related Facebook groups.
Now, other things to consider in this quest to working abroad is the location. Safety, level of development, language barriers, cost of living etc… Being black in certain countries means lots of stares, pointing, whispers or even getting the police called on you and being taunted by bigots on public transportation *cough cough USA cough cough*. Some countries are experiencing lots of political and civil unrest and terrorist attacks should be taken very seriously. But don't let these things scare you from working aboard… there's like 195 countries in the world.
Iraq, Afghanistan, Nigeria, Syria, and Pakistan remain the top five countries most affected by terrorism, however Nigeria also saw the greatest reduction in deaths.

-Global Terrorism Index
Now after you've applied and have some interviews lined up, think about the things that matter to you. Advice I got from a Facebook group was to think about the finances, personal and professional benefits. Is the salary (and other benefits) worth the move? Are there things for you to do outside of work? Will your family be okay with living there? Is the company a place that you can grow professionally?
Some people can settle for getting 2 out of 3, so you have to ask yourself: what will you settle for? Or to reframe that question: what will you accept?
Don't forget to ask about the visa procurement process. To work in another country, you have to have some type of work visa or work document. Do you own research on the process and make sure your employer is going to have you working legit. It is quite a disappointing feeling to get hired and then be unable to get a work visa.
So these steps are the first of few when looking at working abroad. Check out my other post on things to consider when moving abroad and stay tuned for more.