Now that the madness and stress of all the end of year school activities are done, I can breathe a sigh of relief (kind of). I made it through my first year abroad in an international school.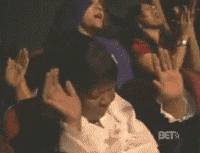 The first year in a school is kind of weird because you have to find a balance in taking initiative to get things done but not come across as too pushy or trying to do too much. There are often systems already in place and it's like we tend to feel like the systems we've come from are often better and more streamlined and we want people do things our way (sometimes) even though what they've been doing seems to have worked for years. It's the dichotomy of merging young and old workers together.
I learned a lot about the culture of being an expat and working from a sense of authority while being a minority (x3) in the dominant culture. I learned how things operate in my school and compared with other international schools here in Yangon. I had to remind myself a million times to stop saying, "At my last school back in Colorado…" or "When I was the in the states…" I probably failed at this more times than not.
I learned about what I want professionally and about the kind of places I want to live and work. I also learned about what I don't want and what I need to do for my upcoming year to improve my experience and personal/professional growth. I learned about power plays and how shady boots some people can be. Some folks really be in they feelings and you have no idea they're holding grudges against you.
I didn't do as many things as I wanted to this year, but I'm proud of the things that I did accomplish:
Coached volleyball
Hosted a month of College & Career awareness activities
The Great Kindness Challenge
Created a landing page book for new staff hires
Co-facilitated a PD for other staff.
Developed my skills in working with little ones and special needs.
My first graduating class, counseled solely by me and not me the intern.
12 graduates (1 missing) from 7 countries.
[insert wise words of wisdom here]
I also made them these cute graduation cards with photos of themselves and a little "life survival kit".
On a more personal note, this was the longest time me and my husband have gone without seeing each other face to face and whew chilay! this long distance stuff is not for the weak or faint of heart because it is haaaaaaaarrrrrrrrrrDa! Yes, harda. Imagine trying to build a life together with someone apart and learn another person and make very important life decisions when you're living day and night (literally) apart. It'll end soon (hopefully) so just have to hold onto Jesus and keep on keeping on.
I've never had so little access to hair products…ugh! Good Lordy! And the postal system. Eyerolls…anyway, I won't complain. Maybe by the time this is published I will have gotten the things I ordered back in February. Or maybe I would have gotten notified that I ain't gettin' 'em.